about
We want people to enjoy everyday technology without having to look over their shoulder
From the world's biggest banks to global car manufacturers, we protect apps from outside threats. And by doing so, we make everyday digital moments safer for people.
Two of the most precious commodities in the modern world are data and trust. At Licel, we protect one to safeguard the other. Our products use smart cryptography inside mobile and desktop apps. They build up layers of protection that prevent hackers from getting to the valuable data within them.
This security is crucial in the modern world, because a data breach can lead to irreparable loss of trust. It can erode a company's reputation in no time. By protecting sensitive data, we secure the priceless trust of customers and investors. We free companies up to focus on growing their business instead of fearing cyber attacks.
Licel by the numbers
10 billion

installations of protected applications

1000+

customers in 70 countries

30+

Fortune 500 companies rely on us to protect their apps

100+

platforms and frameworks protected
Looking to the future
The way we interact with technology is evolving all the time. We're now completely used to a world where we pay, communicate, and share information by tapping and swiping a screen. But this evolution has big implications for security, because hackers are also interested in how our habits are changing.
When we first penned the terms "static analysis" and "dynamic analysis", it was because we were looking at how tech trends were opening up new attack vectors. And we continue to write about these shifts today. Because knowing more about the changing world of technology means being better prepared to keep it safe.
Learn more
LORCA is a cybersecurity programme that supports some of the most promising companies operating in the industry today. It links startups, scaleups, academics, investors, government, and industry. LORCA members have raised over £153m, and are projected to create 865 jobs by 2022. We're delighted to be part of the program.
Learn more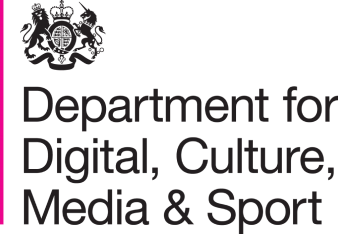 LORCA is funded by the UK Government's Department for Digital, Culture, Media, and Sport. It's an integral part of the country's ambition to be known as a global leader in cybersecurity.
It's a goal that we share here at Licel. We're proud to form a part of the initiative from our London office. And we're committed to contributing to this vision in the years to come.
Proud sponsors of DroidCon 2020
We're proud to be platinum sponsors of this year's Droidcon EMEA conference, which will take place between 8-9 October. We've always had close ties to the Android developer community, so it's great to be able to play a role in bringing that community together. We're looking forward to contributing to the conference with a number of interactive events.
Learn more
Working at Licel
If you have a passion for cybersecurity and future trends, you'll fit in well here. We're a growing business, and as such we're always on the lookout for talented engineers and salespeople (among others) to join our team. Tell us a little bit about your background and the type of role you're interested in, and we'll get back to you.
Get in touch